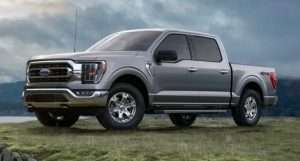 By SUE SUCHYTA
Sunday Times Newspapers
MELVINDALE — A brand-new gray Ford F-150 pickup was impounded and towed the afternoon of Oct. 6 when it was being transported from the assembly plant to a shipping yard without a transporter license plate or any other type of plate.
The driver indicated that they do not always have a license plate for the vehicles they transport. The driver was cited and advised to contact the 24th District Court in Allen Park for an appearance date.