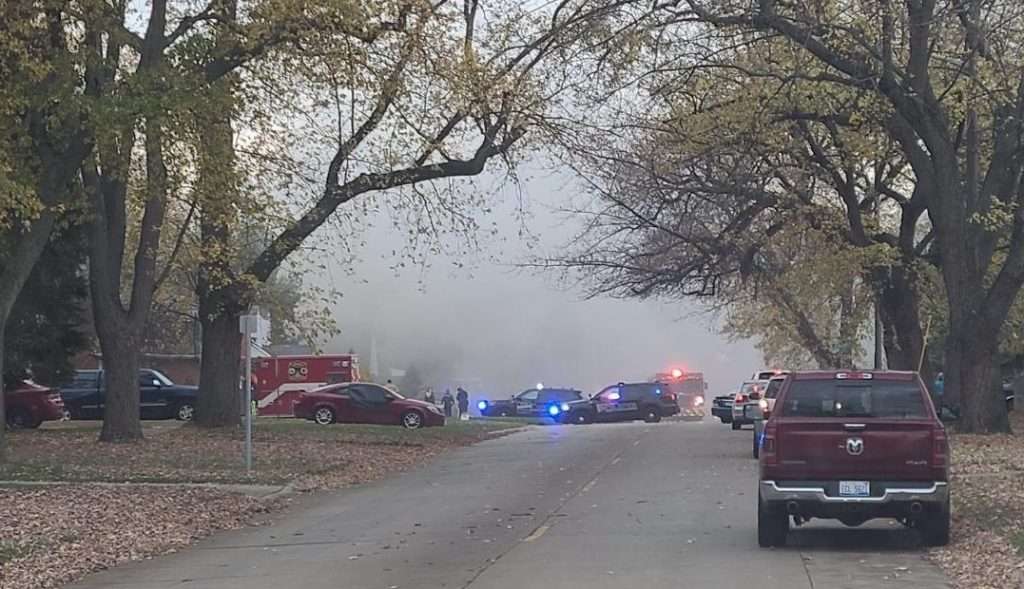 By ANTHONY STONE
Times-Herald Newspapers
HEIGHTS — Firefighters responded to a house fire and a garage fire on Nov. 4 at the intersection of Annapolis and Academy streets, after high winds knocked down power lines.
The house fire was on Academy Street and the garage fire on Annapolis Street, according to the Fire Department.
The fires began when a downed power line struck a fence, which then charged the fence and eventually caught a nearby house on fire.
"It charged the fence line, which it then charged the house because it had aluminum siding," Battalion Chief Eric Walsh said.
Fire Chief David Brogan contacted the Dearborn Heights Police on his way to the scene after he heard that a person touched the affected fence. The person experienced only a mild electric shock and did not require treatment.
"That can be very serious if you're close enough," Brogan said. "Power lines, even if they don't look like they're dangerous, if it's just laying across the fence, it can look pretty innocent. But the entire fence line can be charged.
"The person that got shocked could have very easily been killed. You have to be very careful. Stay inside your house and don't let dogs out in the backyard."
There were no injuries or deaths caused by the fires. Multiple houses in the area were left without power.
A Dearborn Heights Police Department Facebook post encouraged the public to call the DTE Customer Service Line at 800-477-4747 to report lost power at their home.
They told residents to assume that all fallen power lines are live, regardless if it's believed to be a power line, phone line, or a cable TV line. Also, if there is a line that is touching a fence, do not touch any part of that fence to be safe.