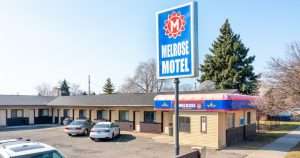 By SUE SUCHYTA
Sunday Times Newspapers
MELVINDALE — Melvindale Police Sgt. Humayun Rahman and Officer Hassan Hammoud prevented a suicide Nov. 6 at the Melrose Motel, 2829 Oakwood Blvd., where a man had a knife to his own throat and was threatening to kill himself.
The man said he was tired of life. Rahman initiated a dialogue with the man, speaking with him for more than a half hour before he convinced the man to put the knife away and allow them to take him to the hospital for treatment. When he finally put the knife down, he was checked for other weapons, then taken to Beaumont Hospital, Dearborn, where a petition was entered for him to receive mental health treatment.