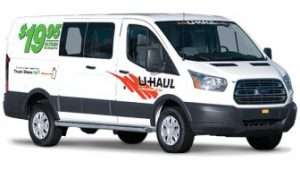 By SUE SUCHYTA
Times-Herald Newspapers
DEARBORN — An overdue U-Haul which was reported as stolen by the leasing agent resulted in the driver's arrest the afternoon of Nov. 13 for an unrelated outstanding arrest warrant.
While on patrol near Warren Avenue and Schaefer Road, a police officer ran a license plate number and found that the vehicle was listed as stolen. A traffic stop was initiated, and the driver, who had an email verifying the initial rental agreement, said that he was unable to extend the vehicle contract because of the Veterans Day holiday.
A record check of the driver subsequently revealed an active arrest warrant, for which he was taken into custody. The rental vehicle was impounded and towed.