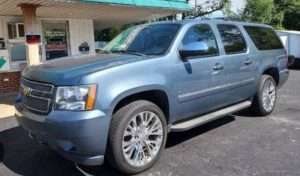 By SUE SUCHYTA
Times-Herald Newspapers
HEIGHTS — The left side mirror of a blue 2010 Chevy Suburban was reported stolen the morning of Nov. 6 after it was parked overnight in the 27100 block of Rochelle Drive.
The victim, a 71-year-old man, said the vehicle was undamaged at 4:30 p.m. the day before. There were no suspects.