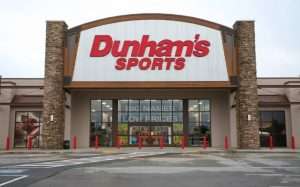 By SUE SUCHYTA
Sunday Times Newspapers
ALLEN PARK — Two women stole an estimated $1,200 worth of sportswear the afternoon of Nov. 1 from Dunham's Sports, 23150 W. Outer Drive, fleeing in a black Jeep with an Ohio license plate.
Store personnel said the women spent more than a half hour in the store selecting clothing items before suddenly running out the door with their arms full of unpaid merchandise. The brands stolen included Under Armour, Adidas, Puma and Champion.
The women were described black and of medium build, with long brown braids. One wore a white zippered coat with a face mask, while the other wore a gray hoodie and a white beanie. Store surveillance camera footage was provided to the police detective bureau.