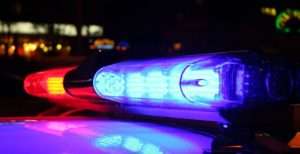 By SUE SUCHYTA
Sunday Times Newspapers
RIVERVIEW — A 55-year-old Dearborn man was arrested the night of Nov. 26 for operating while intoxicated, following a traffic stop for speeding on Sibley Road near Fort Street.
The man smelled of intoxicants, his speech was slurred and he was repeating himself. He failed multiple standardized field sobriety tests and was taken into custody.
The vehicle was turned over to his passenger, who was sober.
The driver initially refused a preliminary breath test, so a search warrant for a blood draw was obtained and the man was taken to Beaumont Hospital, Trenton, for the procedure.
He was then returned to the Riverview police station for booking, where he consented to do a preliminary breath test. The man had a blood-alcohol content of 0.103, higher than the 0.08 limit for legally drunk in Michigan.
He was put in a holding cell until sober and issued a temporary driving permit.