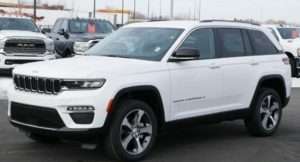 By SUE SUCHYTA
Sunday Times Newspapers
SOUTHGATE — The front passenger side Michelin tire on a white 2014 Jeep Compass was reported slashed the afternoon of Dec. 27 while it was parked on Mercier Street near Burns Street. 
The tire sidewall had two cuts consistent with damage from a knife blade. There were footprints in the snow leading up to the damaged tire and retreating through a nearby yard. 
The victim said he would check with his neighbors to determine if any of their surveillance cameras captured footage of the vandalism.