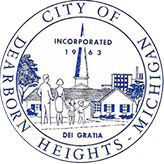 Input will be used to help guide the city on the best use of $24.3 million in ARPA funds
HEIGHTS – Dearborn Heights is receiving $24.3 million in American Rescue Plan Act funds, and is seeking input from residents on how to best use it.
In 2021, Congress passed ARPA, which established the Coronavirus State and Local Fiscal Recovery Fund. The fund is designed to help governments provide COVID-19 recovery assistance specific to their community needs.
Dearborn Heights will receive $24.3 million in federal funding, which is available for use through 2024. The city is allowed to use the funds within any of the following major categories areas:
• Water and sewer infrastructure: Increase access to clean drinking water, support vital wastewater, and improve storm water systems.
• Broadband connectivity: Faster speeds, more affordable options, and reliable connections.
• Public health and wellbeing: Fund COVID-19 mitigation and prevention, medical expenses, behavioral healthcare, and prevent and respond to violence.
• Public sector revenue: Improve buildings and support facility construction projects.
• Essential worker compensation: Providing premium pay to workers in in-person, key economic sectors who fall below a wage threshold.
An online survey has been created that gives residents the opportunity to voice their opinions on how – among these categories – the city could best use these funds.
The link to the survey is prominently displayed on the main page of the city government website, www.ci.dearborn-heights.mi.us. In addition to the survey itself, this site also includes links to a host of background information regarding ARPA.
Plans are also in development for a public meeting, where residents will be able to learn more about ARPA, and complete their surveys in person. Information on the meeting date and location will be made available as plans are confirmed.
"These funds provide an extraordinary opportunity for our city to make some significant improvements in both our existing services, as well as providing the opportunity to provide new, needed services that will enhance our residents' quality of life" Mayor Bill Bazzi said. "I encourage all residents to voice their opinions on the most desirable improvements we should pursue by taking a few moments to complete this short survey."