Pair launch fundraiser to cover licensing, distribution, film festival costs

By SUE SUCHYTA
Sunday Times Newspapers
Downriver filmmakers Jillian Bokatzian of Trenton and Charlotte Sarnacki of Wyandotte have launched an online fundraiser for their second independent film, "Fairmount," to cover music licensing, distribution and festival fees.
"Fairmount" is the second film collaboration for Sarnacki (whose stage name is Moretti), producer and art director, and Bokatzian, director and cinematographer, the creative team behind Ride Home Films.
It tells the story of Haley, a teen who hopes to fulfill her late grandmother's dream of visiting Fairmount, Ind., the hometown of film legend James Dean. Accompanying her on her road trip are her neighbor Margot, who is a struggling filmmaker, and Haley's older brother Wyatt, who is struggling with substance abuse issues.
The road trip turns into an unexpected journey, during which they learn more about themselves and each other as they learn how to adapt and move forward with their lives.
The film's trailer is available on YouTube.
Sarnacki plays Margot, with Sarah Alison Cooper as Haley and Evan Houdek as Wyatt.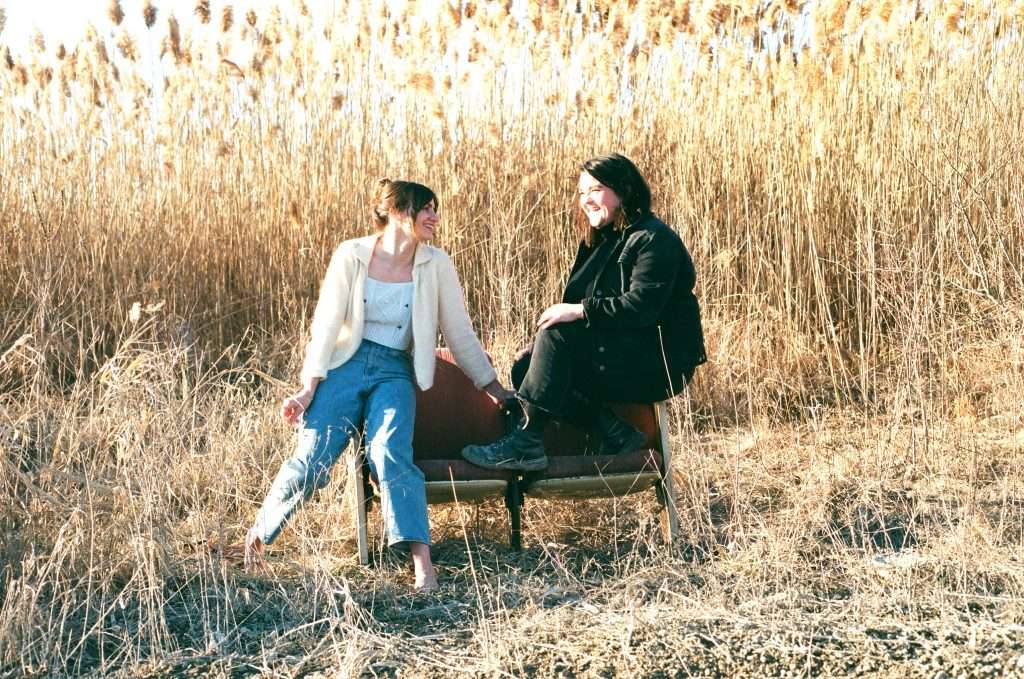 The story was filmed in September 2020, during the peak of the COVID-19 pandemic, with a five-person technical team – Bokatzian and Sarnacki, along with assistant camera operator Matheson Allen, production manager Frank Ritz and sound engineer Jesse Stringer.
The community-based project was funded out-of-pocket, with donations and other help from their families and friends. Post-production is complete and the film has been "picture locked," which means no more changes will be done to the visual edit points of the film.
Sarnacki said the idea for the film developed from a story her grandmother told her about her correspondence with James Dean's aunt and uncle, who raised him in Fairmount, following Dean's mother's death. Her grandmother exchanged letters with the aunt and uncle after Dean's tragic death in a car crash.
Sarnacki said she heard the story growing up, and when the pandemic struck and she was searching for a new film project, her grandmother's story resonated with her.
"We just knew it would be such a good premise for a movie, so we had that idea and just ran with it from there," she said.
Sarnacki said that once "Fairmount" has been entered in film festivals, they will look for streaming services as well as possible DVD distribution for the film.
Bokatzian said they may also consider showings at a local theater for their own screening.
She said the film was shot Downriver as well as in Fairmount and at James Dean's gravesite.
Sarnacki said filming on a tight budget forced them to be creative.
"We were shooting with a very micro budget and it would have been nice to have more money to make things easier for ourselves, but I don't think we would have done it any differently," she said. "It really just made us use the people around us and use the places around us."
Sarnacki said relying on others and their generosity made it a really genuine story.
"Everything comes across as real, it looks the way it really looks and it feels that way it really feels because that it what it is," she said. "We kind of just shot what we were seeing, so something that seemed like a limitation was actually just an opportunity to stretch our imagination."
Bokatzian said that in the beginning, the idea of making a feature-length film was scary.
"We had no budget, we had no crew and really no equipment," she said. "I think we just really had an idea and a vision, and we just really trusted ourselves in that moment to say, 'Yeah, let's try and do it.'"
Bokatzian said that once their vision of the film coalesced, the technical aspects came together.
"Everyone who was a part of it just really believed in it, and I think that is a big reason why it was a success and we were able to pull it off, because we had some long shoots and we did a lot in a month," she said.
The link to the Seed & Spark fundraiser, is seedandspark.com/fund/fairmount#story.