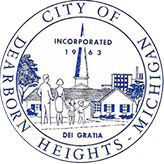 City seeks public input on use of funds
HEIGHTS – The will host two public meetings on Feb. 15 to provide information about the American Rescue Plan Act to community members.
The meetings will be held at 10 a.m. at City Hall, 6045 Fenton, and at 6 p.m. at the Dearborn Heights Justice Center, 25637 Michigan Ave.
The purpose of the meetings is:
• Inform the public of the ARPA survey available on the city website, which is actively collecting feedback through Feb. 28.
• Provide the public with an overview of survey responses collected to date.
• Answer questions from the public about ARPA funding as it relates to the city.
For more information and access to the ARPA survey, go to the City of Dearborn Heights ARPA page.