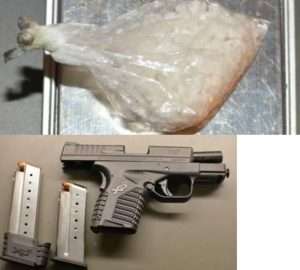 By SUE SUCHYTA
Sunday Times Newspapers
WYANDOTTE — A 51-year-old Southgate man and a 24-year-old Wyandotte woman who were arguing loudly at 6:31 a.m. March 1 in the 2700 block of 10th Street were arrested for drug and weapon possession.
The woman, who was holding onto the outside of the vehicle while yelling at the man, refused to comply with police officers' commands and had to be chemically subdued. When searched, multiple crack pipes were found in her possession.
The man, who was inside the vehicle, had a bag of crack cocaine in his possession.
When police officers searched the vehicle, they found drug paraphernalia and a handgun inside it.