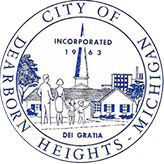 HEIGHTS — The city has declared a snow emergency, effective at 9 a.m. Friday, and will remain in effect until further notice.
Parking on city streets is prohibited throughout the emergency so Public Works crews can safely maneuver their trucks through the streets, and do a more thorough job of cleaning them.
Once all streets are cleared, the emergency will be lifted. Updates on the status of the emergency will be posted on the city's social media channels.