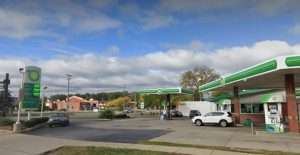 By SUE SUCHYTA
Sunday Times Newspapers
TAYLOR — A 67-year-old homeless man, formerly of Ecorse, was robbed and assaulted about 2:30 a.m. March 14 outside BP, 10974 Telegraph Road.
He said that as he exited the convenience store, he was approached by two people who grabbed his money out of his hand, punched him twice in the face, then pushed him to the ground and kicked him in the stomach.
He said the two people fled south on Telegraph in a blue Oldsmobile.
At the victim's request, he was transported to Corewell Health Hospital in Taylor for treatment.