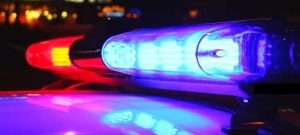 By SUE SUCHYTA
Sunday Times Newspapers
RIVERVIEW — A 35-year-old Southgate man was arrested for operating under the influence of alcohol at 2 a.m. April 2 following a traffic stop for driving 67 mph on Sibley in a 35-mph zone.
The driver, who smelled of intoxicants, had glassy and bloodshot eyes. He admitted to having two beers two hours earlier.
While the man had little difficulty with verbal sobriety tests, he had difficulty with the physical standardized field sobriety tests.
A preliminary breath test was administered, and the man had a blood-alcohol content of 0.178, more than twice the 0.08 limit for legally drunk in Michigan.
He was taken into custody and held, and his car was released to his passenger, who was licensed and sober.