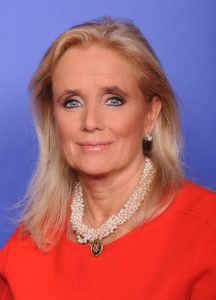 U.S. Rep. Debbie Dingell (D-6th District) will host a forum to provide information and answer questions about the transportation and storage of hazardous wastes in area communities at 7 p.m. at the Wayne County Community College District Ted Scott Campus Auditorium, 9555 Haggerty Road, Belleville.
The event also will be live streamed at Facebook.com/RepDebbieDingell.
The forum comes in the wake of public concern surrounding the transport of hazardous waste from the East Palestine, Ohio, train derailment to sites in Michigan, and the derailment in Van Buren Township in February.
In March, U.S. Reps. Dingell, Rashida Tlaib (D-12th District) and Shri Thanedar (D-13th District) urged the Michigan Department of Environment, Great Lakes, and Energy to re-open the window for public feedback for the renewal of the operating license for Republic Industrial and Energy Solutions' hazardous waste site in Romulus.
EGLE has also opened a public comment period related to a pending application to renew the operating license and expand operations at Wayne Disposal Inc. in Van Buren.
Scheduled participants are: Dingell, Tlaib, Thanedar, Wayne County Executing Warren Evans, and state and local elected officials.
Scheduled panelists are: Environmental Protection Agency Regional Administrator Debra Shore; EGLE Acting Director Aaron Neatly; Herbert Smith, regional vice president, Government Relations, Norfolk Southern; and Russ Knocke, RIES vice president, Public & Government Affairs.