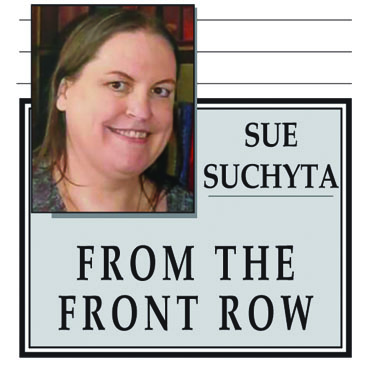 Shakespeare Royal Oak continues its summer tradition of offering the best of the Bard outdoors with "Love's Labour's Lost" July 27 to Aug. 6 at Starr Jaycee Park in Royal Oak, while instituting its two youth theater programs.  
The group will hold a fundraiser, "A Labor of Love," from 6 to 9 p.m. June 29 at the Royal Oak Farmers Market, 315 E. 11 Mile Road in Royal Oak. The event will allow guests to mingle with the company and enjoy food with a cash bar. To reserve a ticket to the fundraiser, go to shakespeareroyaloak.com. 
"Love's Labour's Lost" will run for eight performances, at 8 p.m. July 27, 28 and 29 and Aug. 3, 4 and 5, and at 3 p.m. July 30 and Aug. 6 at the park, 1321 W. 13 Mile Road in Royal Oak. Admission is $30 if ordered online in advance or $35 if purchased at the park the day of the show. 
The show, one of Shakespeare's early comedies, follows a king and his three companions who swear off the company of women while pursuing their studies. However, the men's willpower is weak, and they fall in love with a French princess and her female entourage. 
Shakespeare Royal Oak is giving the show a 1980s flavor, with fraternity brothers swearing to focus solely on improving their grades, who instead fall for a group of alluring sorority sisters. 
Directed by Craig Ester, the company includes Mason Gaida, Dominik Greyson, LaShanette Harrison, Dan Johnson (a member of Actors' Equity Association), Jonathan Jones, Princess Jones, Tayler Jones, Ashley Kay, Cassius Merriweather, Chania Malcoum, Maurizio Rosas-Dominguez and Tiaja Sabrie. 
Educational and performance programs for both high school and first- through eighth-graders are also available. 
The two-week SRO Teen Ensemble program teaches high school students how to delve into character development, explore safe stage combat and sword fighting techniques, prepare costume designs and learn other skills needed to mount a Shakespearean production.
This summer the group will stage Shakespeare's "The Winter's Tale," in which an intense feud between two life-long friends, accusations of infidelity and their offspring falling in love fuels the plot. 
The SRO Teen Ensemble Program, for students entering grades 9 through 12, runs July 17 to 28, and will culminate in three public performances at 7 p.m. July 30 and 31 and Aug. 1 at Starr Jaycee Park.
Student actors wishing to be a part of this production may schedule an audition by contacting [email protected]. All registered student actors will be in the production. Technical theater students may enroll for training in stage management, sound design, dramaturgy and choreography. Students may enroll in both the acting and technical theater elements.
Tuition is $310 per student. For registration information, go to ShakespeareRoyalOak.com/education.
KidsAct, offered to students entering grade 1 through 8, runs July 31 to Aug. 4, with an 11 a.m. Aug. 5 public performance. During the six-day program students are introduced to Shakespeare, safe sword fighting, stage combat and improv skills from area theatre professionals. 
KidsAct tuition is $260 per student, with registration information available at ShakespeareRoyalOak.com/education.
Ed Nahhat, SRO founder and executive director, said Shakespeare Royal Oak's educational curriculum is one of the best things the group has created. 
"Our students get a top-notch experience in the park, parents get to see their children perform incredible work and we have built a legacy," he said. "Several of our KidsAct and Teen Ensemble participants have gone on to work with us and other area theatres professionally and that makes us so proud."