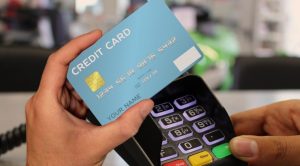 By SUE SUCHYTA
Sunday Times Newspapers
SOUTHGATE — A Dearborn woman whose purse was stolen from her car at 4 a.m. Aug. 6 near her apartment and reported the theft to Dearborn police officers contacted Southgate police officers in the afternoon of the same day after an attempt was made to use one of her credit cards at a gas station on Toledo-Dix Road in Southgate. 
Because the victim had already canceled the credit card, the thief's attempts were unsuccessful. 
The woman had surveillance camera footage of the person committing the original purse theft in Dearborn forwarded to the Southgate Police Department.