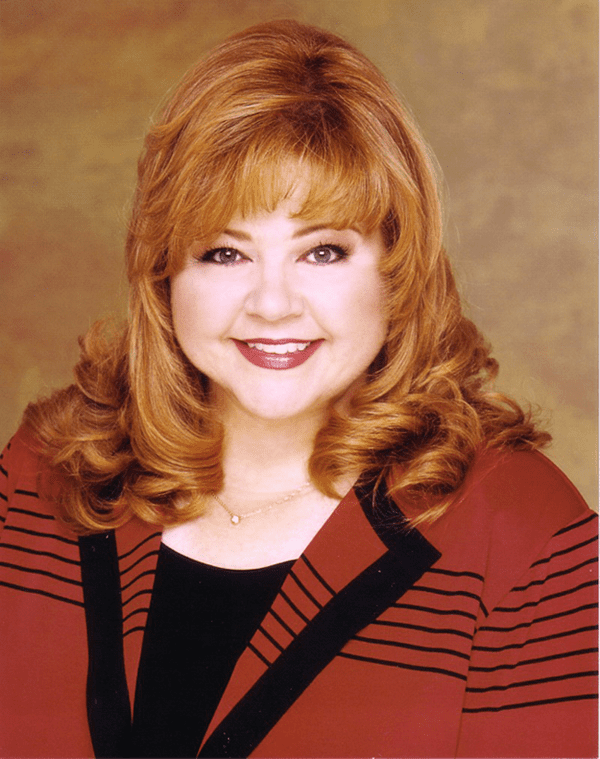 Patrika Darbo stars as "Nancy" on "Days of Our Lives."

THE BOLD AND THE BEAUTIFUL
Brooke believed that Taylor was using Eric. Rick offered Carter a job at Forrester Creations. Caroline's arrival cooled off the heat between Rick and Maya. Katie spent more time with her baby than with Bill. Steffy believed that Liam felt obligated to be with her simply because she was pregnant. Bill encouraged Brooke to go after a high position at Forrester. Taylor moved in with Eric. Hope focused on reigniting her fashion collection as a way to take her mind off Liam. Brooke encouraged Donna to join her in the fight against Taylor. Rick felt responsible for Hope's heartache. Wait to See: Pam begins acting erratically. Caroline holds on to what she believes is rightfully hers.
DAYS OF OUR LIVES
Rafe felt closer to Kate after she displayed kindness toward his sister. Nick was eager to hurry up his wedding date with Gabi. Nancy agreed to help Chloe in her scheme to win back Daniel. Sami asked EJ to help her get rid of Nick. Kristen invited Chad to live at the family mansion. Nick's old cellmate, Vargas, arrived in Salem as part of an outreach program. Nicole believed that a future with Eric was hopeless. Roman hugged Marlena after she teared up over the state of her marriage. Chloe took advantage of Daniel's drunkenness by kissing him. Stefano returned to wreak havoc in Salem. Wait to See: Kristen flirts with John. Sami asks Lucas to steal evidence for her.
GENERAL HOSPITAL
Sonny urged Kate to begin therapy in the hope of truly integrating her two personalities. Luke confronted Scott about the eerie Ice Princess replica. Frisco pressured Felicia to meet him at the Metro Court. Kevin contemplated a future with Lucy. Sonny and Carly commiserated over their lousy taste in mates. Molly attempted to convince Alexis to take in Rafe. Kate was awakened by a voice calling out her name. AJ was on cloud nine after Elizabeth agreed to go out with him. As Todd's trial began, he found himself too busy focusing on winning back Carly. Tracy tried to bribe Spinelli into handing over the relish recipe. Wait to See: Carly kisses AJ. Scott and Lucy share an affectionate reunion.
THE YOUNG AND THE RESTLESS
Billy warned Phyllis not to break Jack's heart again. Kyle fended off Abby's advice about Summer and explained that they were just friends. Mason told Sarge that he wished he had followed through with Victor's orders. Summer asked Jack for an internship at Jabot. Leslie told Neil about her past. Sharon called Nick out on trying to make Dylan the bad guy. Dylan learns that his father has taken a turn for the worse. Lauren fantasized about Carmine. Leslie and Neil's dinner plans got cut short when they spotted Congressman Wheeler at the bar. After getting her test results back, Nikki and Victor prepared for their wedding. Michael was certain that Lauren was filing for divorce. Wait to See: Chloe encourages Chelsea to find a new man. Neil vows to protect Leslie.
© 2013 King Features Synd., Inc.