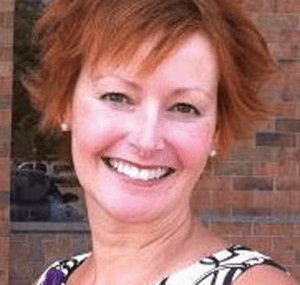 By JACKIE LOVEJOY
Dearborn Area Chamber of Commerce President
"A vacation is what you take when you can no longer take what you've been taking."
— Earl Wilson
Summer (regardless of the weather) is upon us, and with that all the wonderful offerings of our area. I've talked about being a tourist in our own backyard before; we can become consumed for caring for our loved ones, our businesses and careers.
In this action-packed article I'm going to highlight some of our new and landmark events that are on the calendar. Enjoy and take that day-vacation, stay-vacation, heck that four-hour vacation and treat yourself to the delights around us this season.
Our Dearborn Farmers and Artisans market kicks off the season June 7 with a spectacular Friday in its new location at Wagner Place. This is also one of our Kids Days at the market, and a ribbon cutting on this new downtown green-space that will also host musical guests Robin Horlock and the Seatbelts. Jugglers, fun and an evening beer tent run till 9 p.m.
Come stroll, sit, eat and let the kids enjoy the bounce house, ice cream and more, with a fantastic ribbon cutting taking place at 3 p.m. See the full agenda at https://fordland.com/news/wagner-park-grand-opening-event/
Taste of Dearborn is back on June 19 with 28 restaurants and three registration spots this year. We hosted over 1,500 in 2018 and our depth and breadth of restaurants bring all of southeast Michigan to our neighborhood. Our goal at the chamber is to bring these folks back after the event, so folks naturally think of dining and fun in Dearborn.
Taste of Dearborn provides wristbands to attendees, and the restaurants offer appetizers, signature dishes, desserts or new dishes for this willing group of foodies. Many offer discounts on return visits, so it's the perfect venue to sample AND save.
VIPs check in at Les Stanford Cadillac for some jazz, wine, beer and La Pita eats. General admission can check in at the Bryant Library or with our new Passport Sponsor, Fairlane Town Center. Cornhole games, jugglers (again!) food trucks, PF Chang's and Benihana are all participating at Fairlane.
The shuttles from Metro Car will be running too; it's a great place to leave the car as you make your way through the maze of food up and down Michigan Avenue. See the chamber's webpage (over 8,000 folks do each month) for the news and complete lineup. Our new venues and classic staples like Noah's Smokehouse and Andiamo are on the route, and our Dearborn Heights bistros will be at the chamber, too, serving deliciousness rain or shine. Check out www.dearbornareachamber.org; there is an early bird special too!
We launch a new event in Dearborn Heights June 22, Family Fitness and Safety Day at the Richard A. Young Center. Join us for a fun free day, and we invite all ages to enjoy games, the bounce house, four bike raffles, Zee the Cook cooking demos, firetrucks, big rigs, Zumba, yoga, karate board breaking, senior stretching and much more! Spider-Man will be joining and looking for young super heroes of safety from 10 a.m. to 11 a.m. This is a free event.
Bike Dearborn will be there to provide bicycle safety checks and a fun obstacle course for children to learn safe bicycling skills, too. Come explore and participate in keeping active and staying healthy at our different booths. We are delighted that Phi Air Medical team will be there with their helicopter to join us on the ballfields for tours.
Many thanks to Henry Ford Health for presenting this inaugural event. We run from 9 a.m. to 1 p.m.
Make sure to RSVP on our website, www.dearbornareachamber.org, or call us at 313-584-6100 for this free day and help us thank all our sponsors.
Dearborn has a rich history of culinary culture and innovation – now experience Dearborn's food scene in a completely new way. Dearborn's first Farm to Table FUNDinner event will showcase premiere Dearborn restaurants and chefs providing a culinary experience which focuses on locally sourced foods. Enjoy a lovely five-course meal with complementary wine pairings. This will be an outdoor dining experience that honors Dearborn's 90th anniversary and looks to the future, as attendees dine on West Village Drive between Mason and Monroe in downtown west Dearborn, adjacent to the amazing new greenspace backdrop of Wagner Park. Ticket purchase is required; 1920s attire is encouraged.
Check out this peek at the new Farm to Table Fundinner on June 15: https://youtu.be/JI0-jLGA9ls. Tickets are available at downtowndearborn.org or www.dearbornareachamber.org
Fun, frolic and take that break, refresh your self and enjoy our truly wonderful neighbors and community peeps. Thank you for joining in and all your support. Cheers to a refreshing summer season!