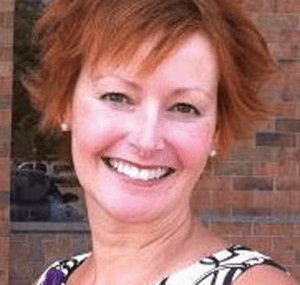 By JACKIE LOVEJOY
Dearborn Area Chamber of Commerce President
"The wisdom of age: Don't stop walking. Travelers never think that they are the foreigners."
— Mason Cooley
Here are two quotes from professor emeritus of Staten Island College Mason Cooley who also was a professor of English at Columbia University.
Over the last year we've seen the passing of many of our local heroes and community pillars, people who have raised us, guided us and shown us true selflessness vs. busy-ness. I think both quotes enable us to keep moving forward with positive motion into our collective future.
First, keep moving! Walking, biking, cycling, kayaking, mall walking, racing, 10Ks, small Ks … selling Goodfellows papers or helping Rotarians on Hines Drive assist Santa seekers … just keep on moving! Inactivity is our No. 1 enemy as humans for our physical and mental health.
Second, if you keep moving you will experience new places, adventures and ideas, so you will not be a stranger in your own land. If you keep moving you will continually expose yourself to newness and new corners of our world, just in southeast Michigan.
2020 is here as you read this, and in that spirit, we kick off our annual Tale of Our Cities discussion at Warren Valley Golf & Banquet Center Jan. 14. Presented by Beaumont Health, please join us for a great luncheon and discussion as we hear the updates to both our Dearborn and Dearborn Heights areas from Mayors John O'Reilly Jr. and Dan Paletko.
The first in the Business Builder Series of 2020, both mayors will detail a business recap of 2019 and forecast for 2020. This event is a great way for business owners, city officials and residents to hear what is happening in our business sectors, Q & A included.
We also will have a delicious plated hot luncheon sponsored by Comcast. Call the chamber 313-584-6100 or get tickets at www.dearbornareachamber.org.
A new year equals a great time to reset and start fresh. We offer many events at the Chamber, some for pure fun, others a blend of business and fun. I was surprised that one of our members had three new clients from our Chamber Red Wings outing last year! Join us at Little Caesars Arena on Jan. 7 as the Wings take on the Montreal Canadiens at 7:30 p.m. and enjoy some mingling and cheering together!
As the Wings and LCA host the DACC our ticket price includes specially priced Detroit Red Wings Labatt Blue Lounge access and stadium seating plus a $5 donation to the Dearborn Area Chamber Foundation. Join us for an opportunity to network with chamber members at one of the greatest event venues in the world it's a spectacular view.
The Detroit Red Wings will match a donation of $500 for 100 tickets sold, so be sure to share this offer with your network. Tickets can be purchased at https://bit.ly/2tUmVpc
There isn't a huge biography on Mason Cooley, at least on the Internet and as I type under due date, I pause and wonder why? He has so many aphorisms (classic sayings, passed from generation to generation) one would think he would have a biography out there somewhere.
Born in 1927 and passed in 2002 fitting this lack of biography is his quote "after my spectacular failures how could I settle for ordinary success?" My other favorite for this age in which we live: "When I prayed for success, I forgot to ask for sound sleep and good digestion" All great points to keep us moving into 2020 with positive thought and mindfulness of our surroundings.
Cheers as we continue into this year; health wealth and happiness to you and yours in 2020!