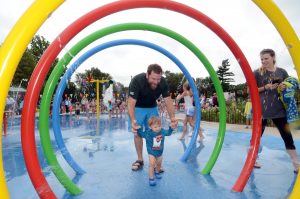 DEARBORN – All three Dearborn splash pads will open for the summer June 20.
The three splash pads are at Crowley, Whitmore-Bolles and Hemlock parks. They will be operational from 9 a.m. to 8 p.m. daily.
The splash pads will not be staffed and residents are required to follow public health guidelines regarding COVID-19 as much as possible, and are cautioned to use at their own risk.