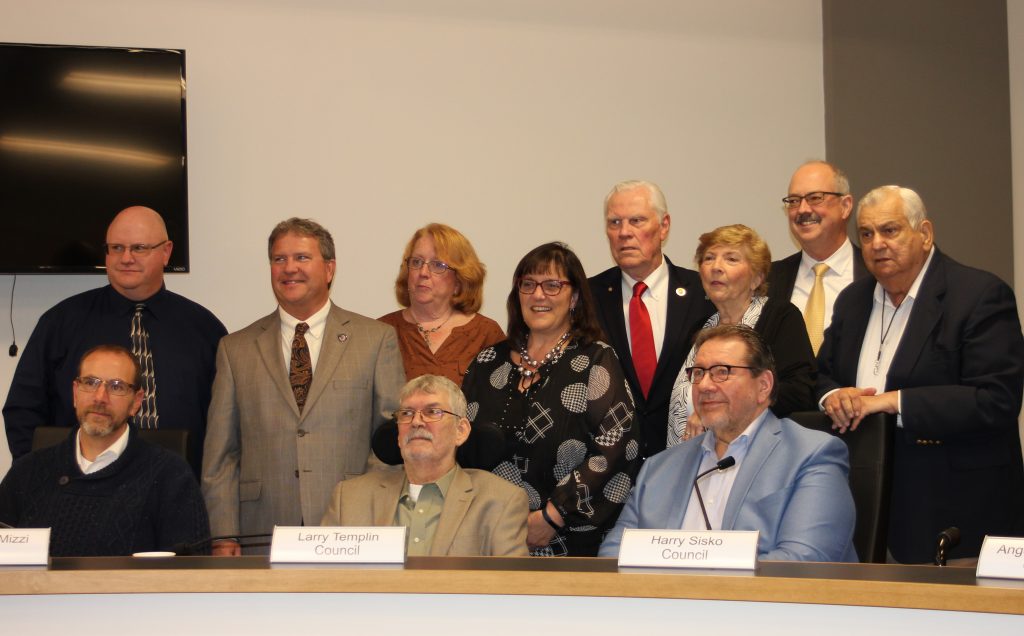 ALLEN PARK – Former two-term City Councilman Larry Templin, 66, lost his battle with amyotrophic lateral sclerosis June 22, city officials said at the June 23 council meeting.
Templin, who served as an Allen Park policeman for 26 years, leaves behind Ellen, his wife of 30 years; his sons, Daniel Templin and James (Alexis) Lessard-Templin; his daughter Sarah (Zach) Marinucci; and three grandchildren, Belle, Caroline and Jack.
He is also survived by his brothers Gary (Kathy Ruehle) Templin, Mark (Carla) Templin, Brian (Tricia) Templin and David (Denise) Templin.
Mayor Gail McLeod said that while she did not know him that long, he will always be in her heart.
"When I first came on the council, he was the first one to approach me and extend friendship," she said.
McLeod said she served on two committees with him while they were on council together, and said one learns much about a person from discussions about serious issues.
"You understand that you might not always agree, but you can still talk," she said. "He was an extremely good man. I valued him, I valued his opinion and I valued his judgement."
McLeod said flags in the city would fly at half-mast until Friday night.
Councilman Dan Loyd said he first met Templin when he was a student, and Templin was a liaison officer at Allen Park High School.
"Officer Templin in many ways exemplifies the relationship between the police department and the community that is missing in a lot of parts of this country," he said. "Templin worked very hard to maintain that relationship."
After he began teaching at Allen Park High School, Loyd said Templin came and spoke to his students in 2015, as part of a panel discussion about the role of policing, and his patience with the students stands out in his memory.
"He just had such a kindness about him," he said. "We have lost a tremendous citizen. He was a truly great man and he will be missed."
Councilman Charles Blevins said he had known Templin since he was in high school, and said he now sits in the position at the council table that Templin occupied, which he said means a lot to him.
"He was a great guy, and you could tell, especially that last meeting, that he was so passionate about this city," he said. "He will be missed."
Because of the COVID-19 pandemic, a private family service will be held.
In lieu of flowers, memorial contributions may be made to the ALS Association here , or the National Kidney Foundation here.