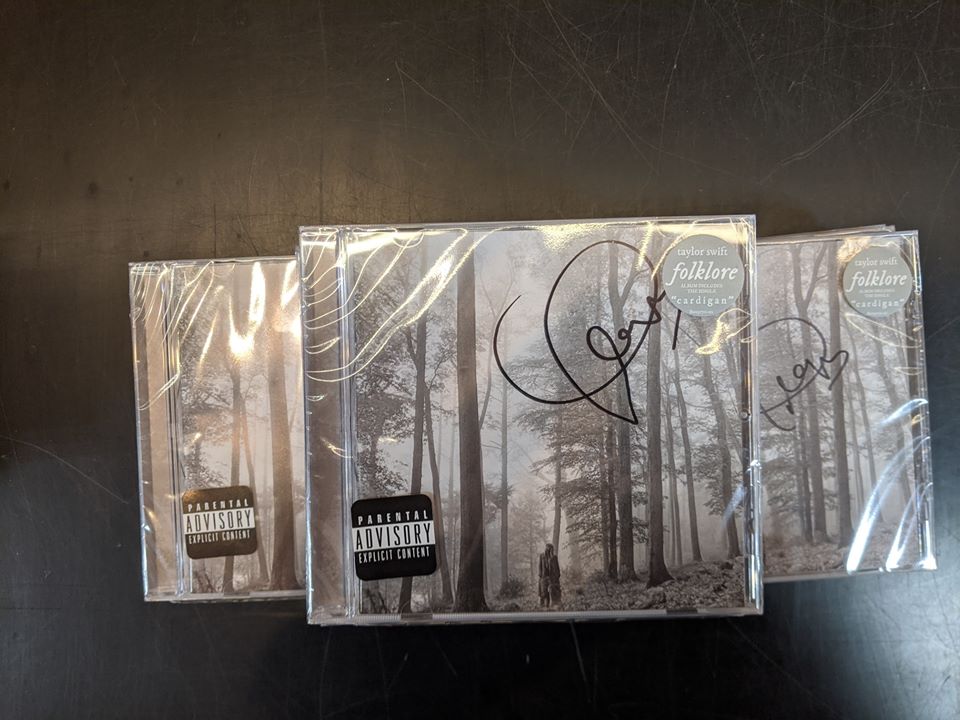 By ZEINAB NAJM
Times-Herald Newspapers
DEARBORN — Dearborn Music received about 100 phone calls from Taylor Swift fans Aug. 20 after posting that the shop had signed "folklore" CDs for sale.
At 9 a.m., the store, 22501 Michigan Ave., posted on its Facebook page, "We just got in a limited supply of autographed Taylor Swift folklore CDs. So come in and pick up your copy today because we have very limited quantities we are limiting it to one per customer also in store pickup only."
Co-owner Kevin LeAnnais wouldn't specify how many copies were sent to the shop, but did say that they were all gone within 30 minutes.
"Fans were excited and we were getting calls throughout the morning," he said. "The signed CDs were really sought after."
A representative from the Swift's label distribution company contacted Dearborn Music a couple days prior to let them know the signed copies were coming.
"It was great to be selected and part of her album release promotion," LeAnnais said. "For me it was cool to see fans come into a record store which they don't do quite often and show they care about music."
Several other independent record stores across the country were also sent signed CDs by Swift to sell at prices similar to a normal CD price.
(Zeinab Najm can be reached at [email protected])