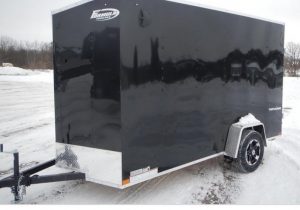 By SUE SUCHYTA
Sunday Times Newspapers
SOUTHGATE — A dark gray, enclosed 6-foot-by-12-foot trailer was reported stolen March 15, along with landscaping equipment, from an apartment complex parking lot in the 16000 block of Quarry Road.
Two lawn mowers, a leaf blower, a hedge trimmer, an edger and a snowblower were stolen. The victim said the trailer was legally parked, locked, and paid off. The apartment complex management confirmed that they had not had the trailer towed.
There was no surveillance camera footage, and no suspects.