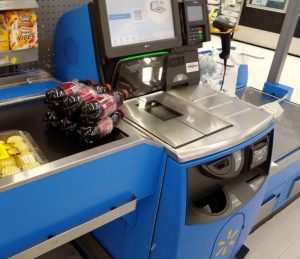 By SUE SUCHYTA
Times-Herald Newspapers
DEARBORN — A Detroit woman who tried to steal items from Walmart, 5851 Mercury Drive, by going through a self-check lane without ringing up all of her merchandise on April 7 was arrested for retail fraud and advised on court procedure.
After scanning and paying for other items in her shopping cart, the woman bagged four additional items, clothing valued at $40, without scanning or paying for them. The theft was recorded on surveillance footage.