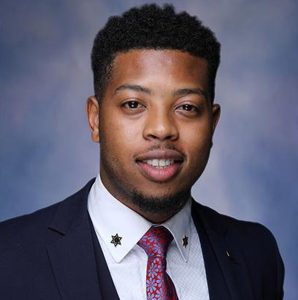 By SUE SUCHYTA
Times-Herald Newspapers
DEARBORN – State Rep. Jewell Jones (D-11th District), whose April 6 crash may have been alcohol-related, encountered Dearborn police officers in July 2019 when he passed out in his vehicle in traffic.
Police records indicate that at 6:35 a.m. July 23, 2019, Jones was found slumped over the wheel of a black 2017 Chevy Tahoe in the 4700 block of Schlaff, northbound, with his foot on the brake while the vehicle was in drive.
A police officer entered the unlocked vehicle from the passenger side, moved the gear shift into park, and attempted to turn the vehicle off, while another police officer entered from the passenger side, which awoke Jones.
He was removed from the vehicle, and during a pat-down search, a gun was discovered inside his pants waistband. His weapon, for which a concealed pistol license was later found in his wallet, was removed.
Jones was uncooperative when asked to sit in the rear of the patrol vehicle, so the responding officers called for backup, after which Jones was handcuffed and placed in the back of a police car.
A passenger, who had been asleep in the back of Jones' vehicle, was awakened and questioned.
Jones' identification, which was found in the front seat of his vehicle, included his Inkster auxiliary police identification, his Michigan state representative identification card and his driver's license.
Higher level police officials were then summoned to the scene. When questioned, Jones admitted to drinking the afternoon before. He successfully completed field sobriety tests, but refused to submit to a preliminary breath test, for which he was cited.
Jones was also cited for impeding traffic. His passenger, who was sober, agreed to drive the vehicle, while Jones' gun was unloaded and stored in the rear of the vehicle.
Jones is serving his third term in the 11th District representing Garden City and Inkster along with parts of Dearborn Heights, Livonia, and Westland.