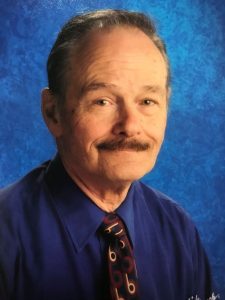 By ZEINAB NAJM
Times-Herald Newspapers
HEIGHTS — Applications for the Dale Preussner Scholarship — a scholarship created in the late educator's memory — are being accepted until 3 p.m. May 19.
Preussner, who taught at Annapolis High School, died at the age of 76, Aug. 20 after teaching over 52 years in the district. To carry on Preussner's legacy at the school, his family has created the scholarship in honor of his name.
Two scholarships, at $1,000 each will be awarded to AHS students continuing their education.
Interested students should write an essay addressing each the following areas: tell about yourself and your background; explain how this scholarship would help you; include what college you plan on attending in the fall and what area of study you plan on pursuing; and tell about a difficult or challenging circumstance you faced, how you handled it and how it has impacted or changed you.
Submissions can be sent to Cheryl Howard at Annapolis High School, 4650 Clippert, Dearborn Heights, MI, 48125, by 3 p.m. May 19.
According to an AHS Facebook post, the family will receive the scholarship entries, review them and select the two winning candidates.
Preussner's career in the district began in September 1968 and he would go on to teach math, science, drafting and photography.
During his time in the district, it is estimated that Preussner had approximately 40,000 students. He also taught math classes at Henry Ford College for 30 years.
A celebration of life ceremony was held by the school in October at AHS.
(Zeinab Najm can be reached at [email protected])