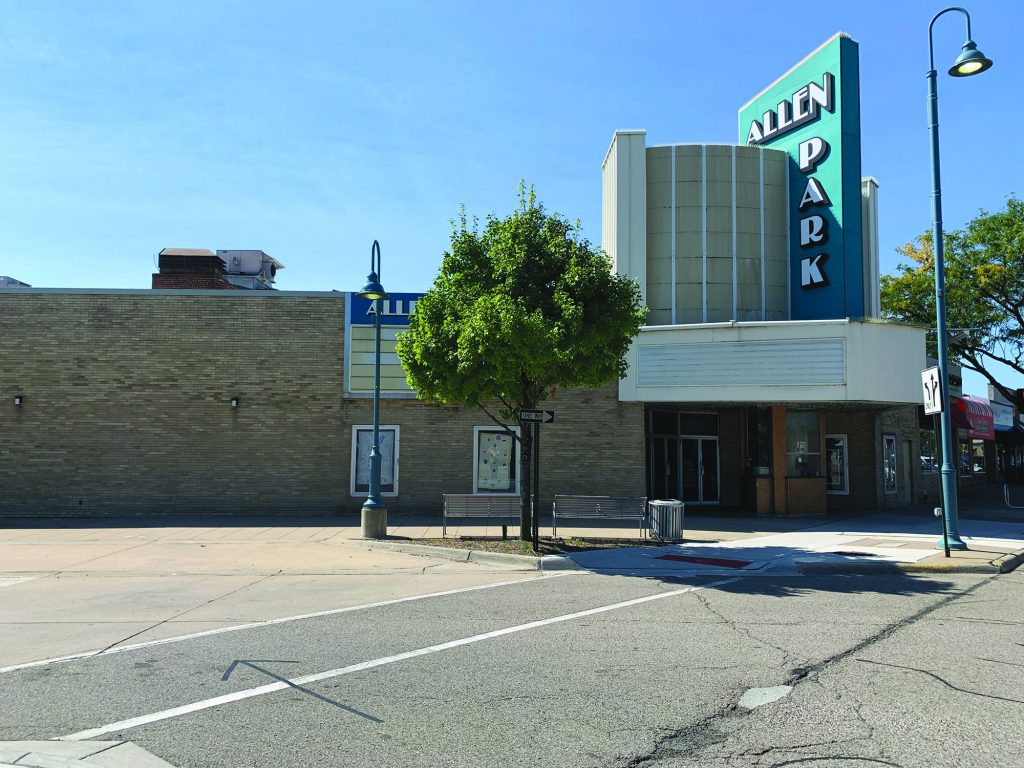 City council approves demolition
By ZEINAB NAJM
Sunday Times Newspapers
ALLEN PARK — The City Council voted Aug. 24 to demolish the vacant Allen Park Theater building, but discussions of saving the full frontage and marquee are now being explored.
Vin-Con Inc. of Plymouth was awarded the demolition bid in the amount of $146,812 as the lowest qualified bidder with seven companies submitting bids.
The Allen Park Downtown Development Authority determined it is interested in restoring the theater facade and marquee. During an Aug. 26 meeting, the DDA board approved the suggestion.
Three options were being considered including full demolition, partial demolition leaving approximately 5,000 square feet and partial demolition leaving approximately 3,125 square feet.
Under the second and third options, the DDA board considered renovating the space that would remain but decided to forgo the plan to hire a consultant to outline the tasks and estimate the cost to rehabilitate part of the structure.
"However, they would like outside expertise to determine what portions of the marquee should be retained, how they should be stored, and possibly what we might do to restore the theater facade later," DDA Executive Director Jennifer Kibby said. "The DDA believes it is important to maintain wall continuity on that block and opposes simply tearing down the property and leaving a blank gap."
The city administration requested the demolition company save the "ALLEN PARK" portion of the marquee so it could be reconstructed at a to-be-determined location at a later date.
"The city administration has concerns about saving the full frontage of the building and marquee," City Administrator Mark Kibby said. "We are in the process of setting a meeting with Vin-Con Inc. to see if this is even possible, and if so, at what cost."
Vin-Con is scheduled to begin asbestos removal from inside the building at the end of October or early November. The actual demolition of the building would start after the city's Lighted Christmas Parade is held on Nov. 19, Mark Kibby said.
The DDA recognized that regret only goes one way and there are no second chances after demolition, so the consultant will help determine what should be saved.
"The marquee is an important landmark in downtown Allen Park, providing irreplaceable character and interest," Jennifer Kibby said. "As suburban sprawl and roadside development make places all look the same, it is imperative to keep our identity intact in downtown Allen Park. So much of what the DDA does is to promote our downtown's uniqueness. Therefore, we are ensuring one of the most unique elements in the district remains."
The council's next meeting is Sept. 14 and the DDA will meet Sept. 23.
(Zeinab Najm can be reached at [email protected])