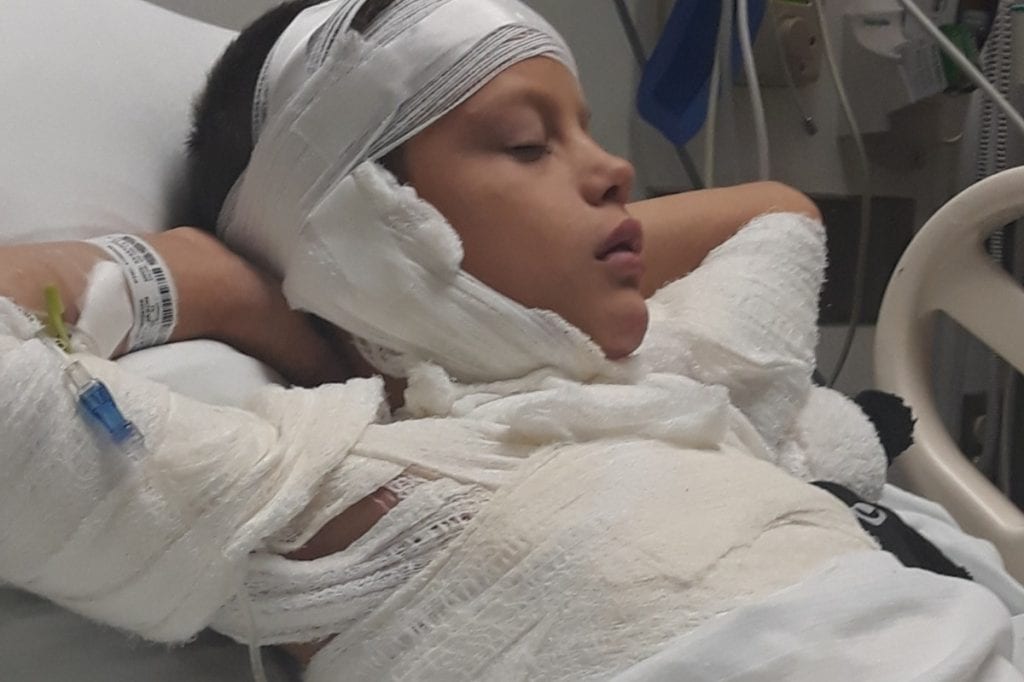 By ZEINAB NAJM
Times-Herald Newspapers
HEIGHTS — Tabatha Cleary rushed her 12-year-old son, Jason, to the hospital after two friends set him on fire as part of the social media fire challenge.
On Sept. 28, the friends applied nail polish remover on Jason and set him ablaze. Jason sustained second-degree burns on his chest, arms, neck and chin as a result.
He was released from the hospital after four days. Police are investigating the incident, the Detroit Free Press reported.
The fire challenge began in 2012 from a YouTube video that shows people setting themselves on fire by placing flammable liquids on their body and lighting their bodies on fire for a few seconds.
A GoFundMe page started by Cleary has raised $360 of its $2,000 goal in five days by nine donors.
"We are asking for our family and friends to help us during this time of need," the page's description read. "If you can help that's great, if not that's OK to just please keep my son in your prayers."
To donate go to www.gofundme.com/f/df95k-help-jason-heal.
(Zeinab Najm can be reached at [email protected])