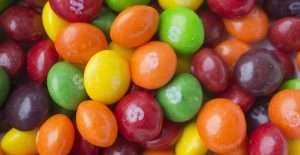 By SUE SUCHYTA
Sunday Times Newspapers
RIVERVIEW — Skittles candy pieces were discovered the morning of Sept. 29 in the fuel filler tube leading to the gas tank of a black 2006 Chevy Tahoe belonging to a 59-year-old Riverview woman.
The vehicle owner said her vehicle was running well, and she didn't believe it was permanently damaged. She said the vandalism occurred when her vehicle was parked in a nearby field, necessitated because her residential street was under construction.