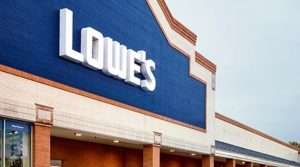 By SUE SUCHYTA
Sunday Times Newspapers
ALLEN PARK — A man and a woman, repeat shoplifters, stole four boxes of slate oak flooring and two five-gallon buckets of paint the morning of Jan. 4 from Lowe's, 23111 W. Outer Drive.
The couple entered the store and split up, until the woman met the man in the flooring department with an empty cart, which they loaded up with four boxes of flooring. They then walked together to the paint department, where they selected two buckets of paint.
The couple then left the store by the main exit doors without paying for any of the items. Photos and video of the shoplifters was given to the police detective bureau.