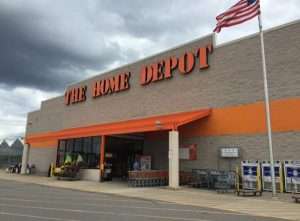 By SUE SUCHYTA
Times-Herald Newspapers
HEIGHTS — A man who tried to walk out of Home Depot, 25451 Michigan Ave., on the night of Dec. 26 with $477 in tools told a loss prevention employee that he had a receipt in his truck, which he used as an excuse to leave the store vestibule and drive off.
The loss prevention employee said the man attempted to steal a $149 DeWalt atomic impact drill, a $179 Rigid angle grinder and a $149 battery jump starter. The would-be thief drove off in a U-Haul box truck.