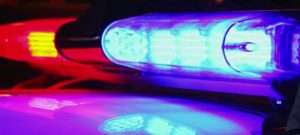 By SUE SUCHYTA
Sunday Times Newspapers
WYANDOTTE — An intoxicated 37-year-old Southgate man was charged with disorderly conduct and resisting arrest at 1:44 a.m. Oct. 2 in the 2800 block of Biddle Avenue following a disturbance.
The man, who was shouting profanities, appeared to be highly agitated, and was acting aggressively and was verbally assaulting a nearby woman.
Because of his inebriation, the man refused to comply with attempts to de-escalate the situation, and instead redirected his aggressive and unruly behavior toward a nearby group of bar patrons, at which time the responding police officer placed him under arrest for disorderly conduct.
The man then resisted being handcuffed and redirected his aggression toward the police officer. After a brief struggle, the man was restrained and placed in the patrol vehicle. He then began to kick both the windows and the separating partition in a doomed act of drunken aggression.