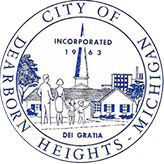 HEIGHTS — The city will host a free COVID-19 vaccination and flu shot clinic from 10 a.m. to 3 p.m. Jan. 25 at the Richard A. Young Recreation Center, 5400 McKinley.
COVID vaccines will be available for people ages 6 months and older. First and second vaccines, as well as all boosters will be offered. Flu shots also will be available at no charge.
The event is open to the public, and walk-ins are welcome. People should bring their COVID-19 cards to be updated. Anyone who has lost their card should bring in a form of identification, and a replacement card will be made.
While advance registration is not required, individuals are encouraged to register their names and their vaccination level status with the Mayor's Office by calling 313-791-3493 from 8 a.m. to 5 p.m. Monday through Thursday. Registration information is not retained – it is used to help estimate the number and type of doses that will be needed for the event.
For assistance with other needs including disabled persons accessibility to the site, call the Mayor's Office at 313-791-3493.