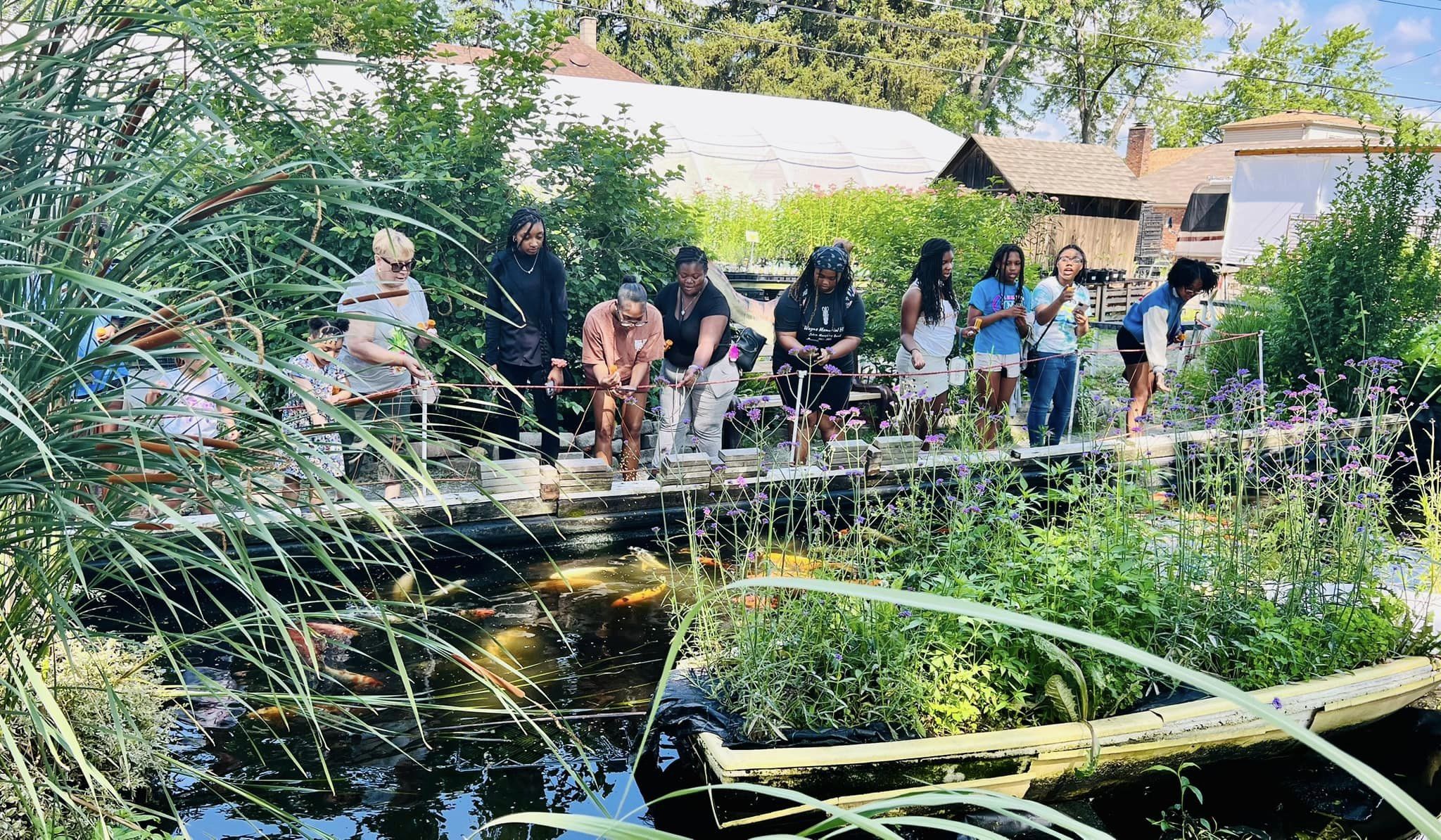 By MARGARET BLOHM
Special to the Times-Herald
INKSTER – Camp Inspire began as a creative arts camp for girls in Inkster nearly 10 years ago. In 2016, it transitioned to an engaging STEAM — science, technology, engineering, arts and math — summer program for girls in fifth through 12th grades.
Spearheading the camp is Velma Jean Overman, a community activist and executive director of Operation Refuge, a 501(c)(3) non-profit that serves Inkster and surrounding communities with emergency food, youth development and educational enrichment opportunities.
"Jean is the driving force who continues to find resources we never thought possible," said Gennifer Williams, program manager for Camp Inspire. "She is a mentor who turns every 'can't do" to a 'yes, we can.'"
This year's camp included two, two-week sessions with the first session for girls in grades 5 to 7, and the second one for girls in grades 8 to 12.
According to Williams, several girls who attended Camp Inspire in past years returned as campers. Girls, 14 and above, were also eligible to be hired as staff through Michigan Works.
"As staff, each is required to research and provide a lesson or activity related to our summer programming," Williams said. "This year our focus was on the environment."
State Sen. Dana Polehanka (D-5th District) kicked off this year's camp with a lesson on pollinators, bringing butterfly larvae and demonstrating how to build a butterfly garden. The girls were able to watch the larvae develop through the chrysalis stage and emerge as butterflies. The senator also arranged a field trip for the girls to visit Barson's butterfly sanctuary in Garden City to release the first butterflies.
After researching host plants, campers built their own butterfly garden. Polehanka made a third visit to watch the girls release the remaining butterflies into the Inkster garden.
Additional program activities included a lesson on bees and how they make honey; a Zoom visit with U.S. Rep. Rashida Tlaib (D-12th District) who talked about environmental justice; chemistry experiments led by Zahraa Mougnieh of KidChemist; and a field trip to watch the movie "Elemental," produced by Walt Disney Pictures and Pixar Animation Studios.
Presenters also came to talk with the girls about opportunities for their future. Camper and staff member Janayah Watts, 16, of Wayne Memorial High School shared that one of her favorite presentations was given by Belinda Ebio Evans, titled "Enhancing our Environment," and accompanied by Judith Hand, president of the Eta Iota Omega Chapter of Alpha Kappa Alpha, Incorporated.
Campers learned about black women and men who were early leaders in learning about and caring for the environment including Harriet Tubman, an abolitionist and naturalist; George Washington Carver, an agricultural scientist and inventor; Col. Charles Young, the first African American National Park superintendent; and Hattie Carthan, a community activist and environmentalist in Brooklyn, N.Y.
"It was inspirational," said Watts. "The feedback we received was so helpful."
"We also owe a lot to Gennifer and Jean who go out of their way to make things happen," said staffer Malaiya Lockett, 16, who attends Wayne Memorial High School. Sydney Faison, a sociology student in her second year of studies at Henry Ford College agreed with Lockett and added, "They are the backbone of this program."
Returning to work at this year's camp was InDia Harris, an early Camp Inspire alumnus, who is beginning her junior year at the University of Michigan in Ann Arbor. She is studying kinesiology with plans to become a sports medicine physician while also working as an entrepreneur.
"This community is a vital part of my life," Harris said.
"InDia is a great example of the way this STEAM program has impacted the lives of nearly 100 girls since it was started," added Williams. "These campers with more to come are worthy of the name — Camp Inspire."
Funding for girls to attend Camp Inspire is made possible by sponsors including Bosch, Schoolcraft College Foundation, Wayne Metro Seeding Grant, and United Way for Southeastern Michigan as well as personal donations.  For more information, go to www.OperationRefuge/campinspire.